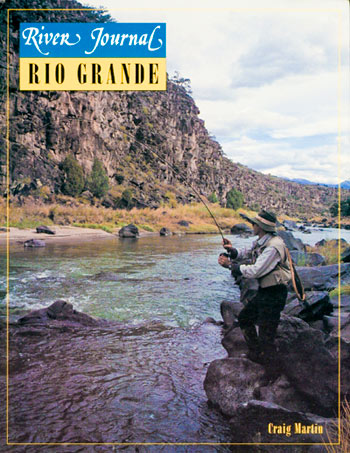 For its entire life as a trout stream, the Rio Grande is a throwback to a different era of fly fishing, where each moment spent angling offers more delights than the opportunity to catch a fish...
... It is a demanding river, rugged and wild, holding challenging trout that, if you can find them, will chomp your fly, bust the surface with a colossal jump, startle you with the speed with which they swim upstream, then shred your leader on a submerged rock and be gone...
...The Rio Grande - simply "Big River" in spanish - is the unsung giant among American rivers. The second-longest river in the United States, flowing 1,885 miles from headwaters to the sea, is a river of mystery, virtually unknown to the world outside its drainage. What fleeting image the river does have in the consciousness of America is a false impression painted in black and white....
Credits: Written by Craig Martin, from Rio Grande, part of the River Journal series, published by Frank Amato Publications.
Purchase his book here: http://www.amatobooks.com