Ute Lakes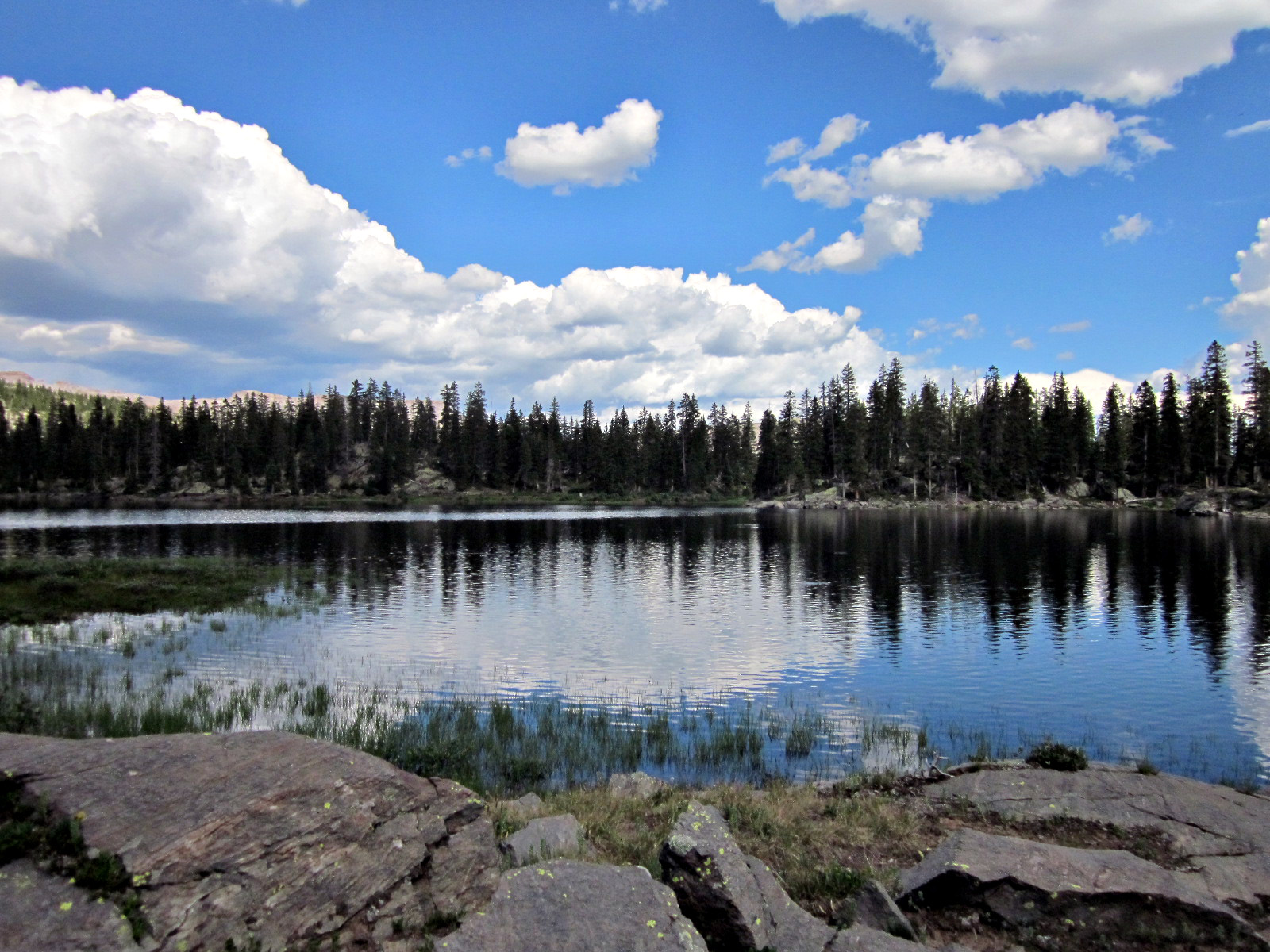 Lake/Pond/Reservoir, Stream/Creek, High Mountain

Location:

Ute Lakes

Elevation:

11100-12100

Restrictions:

Must have Colorado Fishing License to fish.

Seasonal Accessibility:

Late Spring/Summer/Fall

Access:

HorseBack, Hike

Driving Directions:

From Creede, CO, take State 149 south (toward Lake City) 19.3 miles to Rio Grande Reservoir sign (Forest Rd. 520). Turn left onto Rd. 520 and go 16 miles all the way to the inlet of Rio Grande Reservoir. Bear left onto a dirt road to the trailhead.

Hiking Directions:

Hike up FDT#819 (Ute Creek Trail) for approximately 10.0 miles to FDT#905 (Ute Lake Trail) junction. After departing from the main Ute Trail, this trail immediately crosses Middle Ute Creek and proceeds up an open meadow at a mild grade before making a very steep ascent to an open grassy ridge above main Ute Lake. The trail will then make a short steep descent toward Ute Lake before meeting the Continental Divide Trail immediately above Ute Lake.
Four major fishable lakes sit below the Continental Divide in the beautiful basin. Fishing is rated good to excellent in the creeks and lakes of the Ute Drainage.
A beautiful photo essay by Scapper Blackwell that covers Squaw Creek, Squaw Lake, Ute Lakes and more!