Rio Grande - River Hill Campground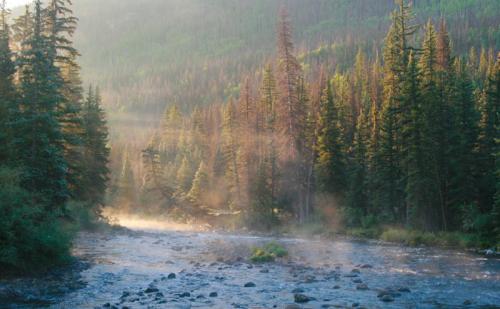 River

Location:

Rio Grande - River Hill Campground

Elevation:

9250

Commonly Caught Species:

Rainbow Trout, Brown Trout

Suggested Bait:

Flies and lures

Restrictions:

Must have Colorado Fishing License to fish. Fly/Lure Only; 2 Brown trout limit, minimum 12 inches; All rainbow trout must be released

Fishing Method:

Flyfishing, Float Fishing

Seasonal Accessibility:

Late Spring/Summer/Fall

Seasonal Accessibility Notes:

Campground is closed and gated from September in the fall, all through winter, until spring, about May 15th

Access:

Car (4x4 not required)

Driving Directions:

Directions from Creede: Travel southwest on Colorado Highway 149 for 20.1 miles, to the intersection of Colorado Highway 149 and Forest Road #520 (Rio Grande Reservoir Road), then 9.5 miles west on Road #520.
The campground is situated in a meadow surrounded by willows and spruce trees on the banks of the Rio Grande River. Boat ramp, toilets, drinking water available.