Rio Grande - Headwaters to Reservoir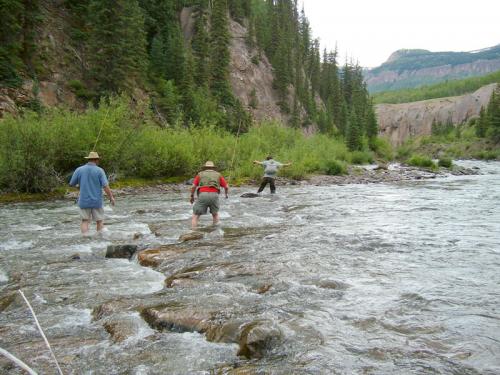 River, Stream/Creek, High Mountain

Location:

Rio Grande - Headwaters to Reservoir

Elevation:

10800 -12000

Commonly Caught Species:

Rainbow Trout

Suggested Bait:

Flies, Lures

Restrictions:

Must have Colorado Fishing License to fish.

Fishing Method:

Flyfishing, Wading

Seasonal Accessibility:

Late Spring/Summer/Fall

Access:

Short Walk, Mountain Bike, Car (4x4 not required), 4x4/Jeep, Motorcycle/Dirtbike, ATV

Driving Directions:

From the town of Creede travel west on State Hwy 149 for 19 miles. Turn left and travel west on Forest Road 520. Travel west on 520 for 18 miles until you reach the upper end of Rio Grande Reservoir.