Hunters Lake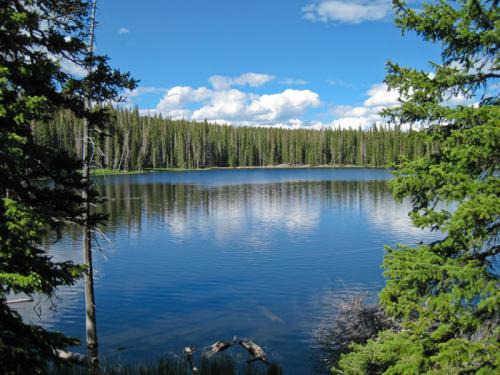 Lake/Pond/Reservoir

Location:

Hunters Lake

Elevation:

11400

Commonly Caught Species:

Rainbow Trout

Suggested Bait:

Flies

Restrictions:

Must have Colorado Fishing License to fish.

Fishing Method:

Flyfishing, Spin Fishing

Seasonal Accessibility:

Late Spring/Summer/Fall

Access:

HorseBack, Hike, Mountain Bike

Driving Directions:

Directions: From the town of South Fork, travel west on US Hwy 160 for 11 miles. Take a right at the Big Meadows Reservoir turnoff. Travel on Forest Road 410 for 2 miles to the reservoir. Continue past the reservoir on Forest Road 430 for another 7miles. The trail takes off the road here to the west and goes to Hunters Lake.

Hiking Directions:

The Hunters Lake trail is 1.1 miles long. It begins at Forest Road 430, the Weminuche Wilderness boundary and ends at Forest Trail 835, the trail travels past Hunters Lake.
The fish can be slow to bite, but are available for the patient angler. However, fly fishing is good for rainbows. About 8 acres of water